Stripe (singer-io variant)
Table of Contents
The tap-stripe Singer tap pulls data from Stripe that can then be sent to a destination using a Singer target.
Alternative variants #
Multiple variants of tap-stripe are available. This document describes the singer-io variant.
Alternative variants are:
Standalone usage #
Install the package using pip:
pip install git+https://github.com/singer-io/tap-stripe.git
For additional instructions, refer to the README in the repository.
Meltano helps you manage your configuration, incremental replication, and scheduled pipelines.
View the Meltano-specific tap-stripe instructions to learn more.
Capabilities #
Settings #
tap-stripe requires the configuration of the following settings:
The settings for tap tap-stripe that are known to Meltano are documented below. To quickly find the setting you're looking for, use the Table of Contents at the top of the page.
Account ID (account_id) #
How to get #
To get your account ID:
Visit your profile: https://dashboard.stripe.com/settings/user
Or in the upper right, click on the avatar to access a dropdown, and click on Profile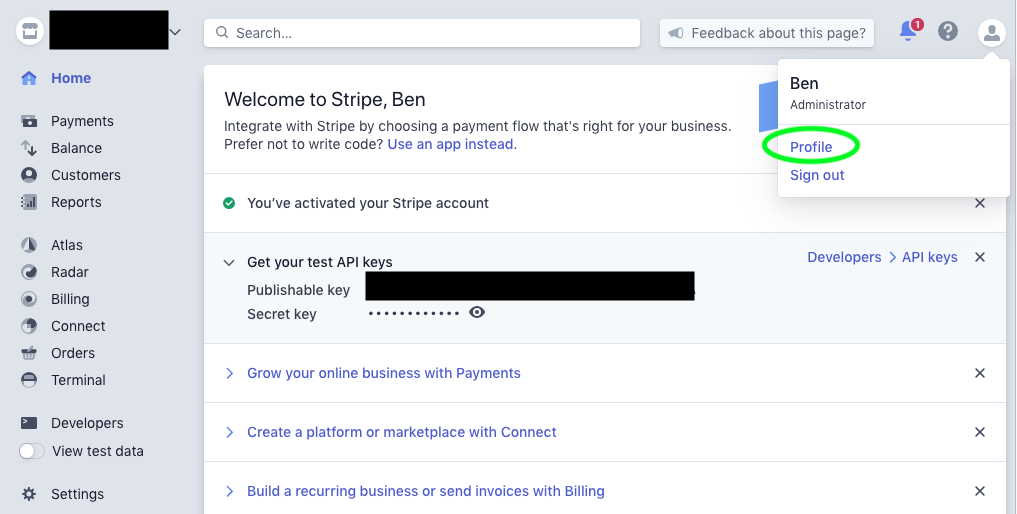 Once the page loads, scroll to the bottom to find your account ID in the section labelled Accounts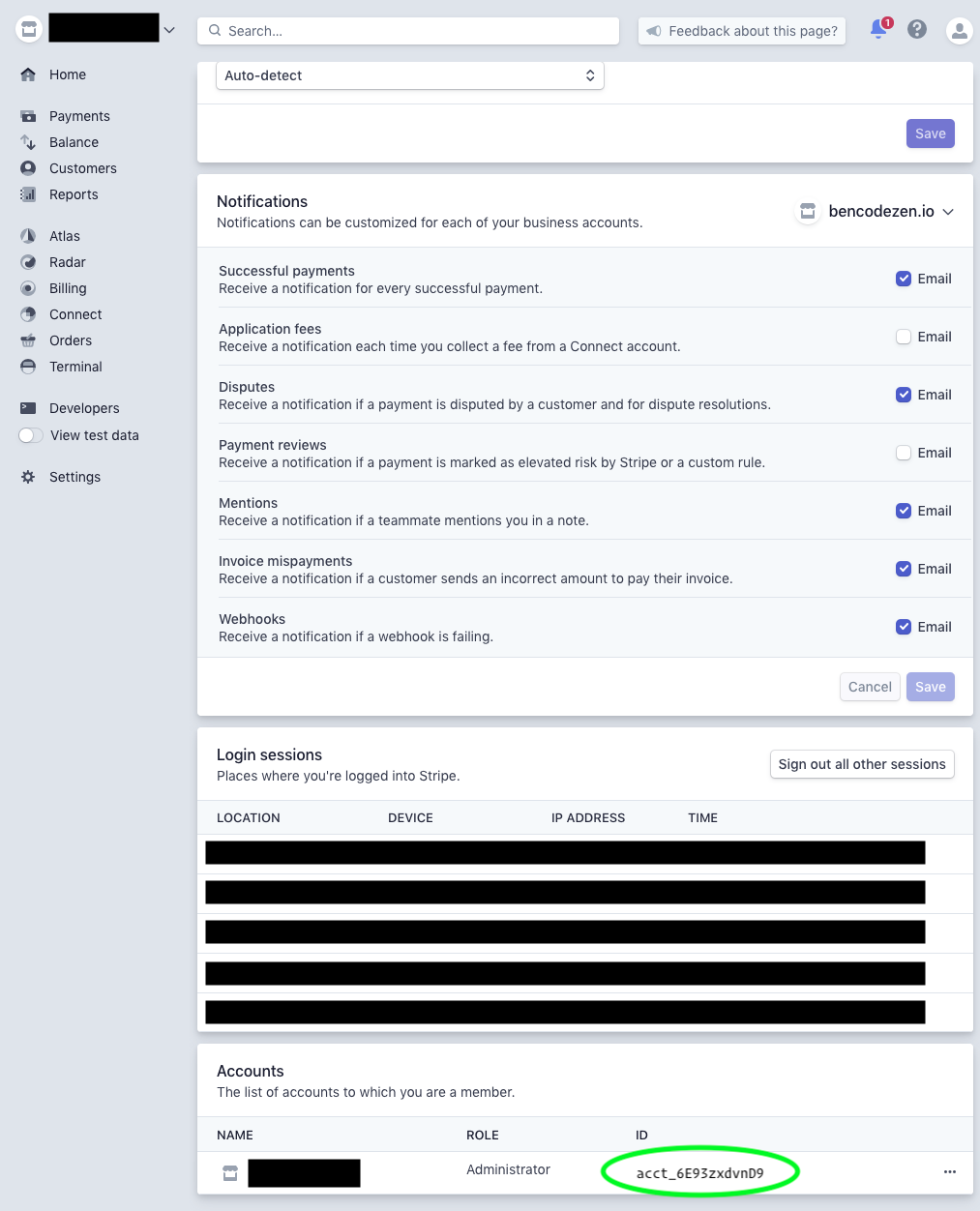 Copy and paste it somewhere you can refer later on when configuring the tap.
Secret API Key (client_secret) #
How to get #
To get your secret API key:
Visit your Developer API Keys page: https://dashboard.stripe.com/apikeys
You can find this by clicking on the Developers link on the left navigation and clicking on API Keys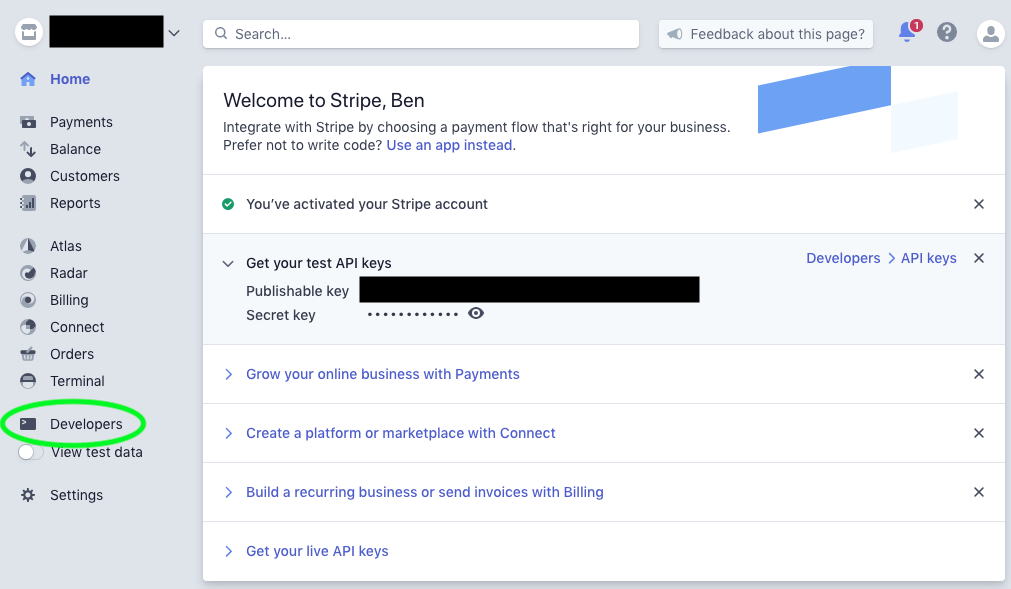 Under the Standard keys section, click on the button to Create secret key
:::tip No button?
If the "Create secret key" button is not available, a secret key may already have been generated before. In this case, use the "Reveal live key token" button under "Token" and to the right of "Secret key". The token that appears is the secret key you can copy and paste into the data source configuration.
:::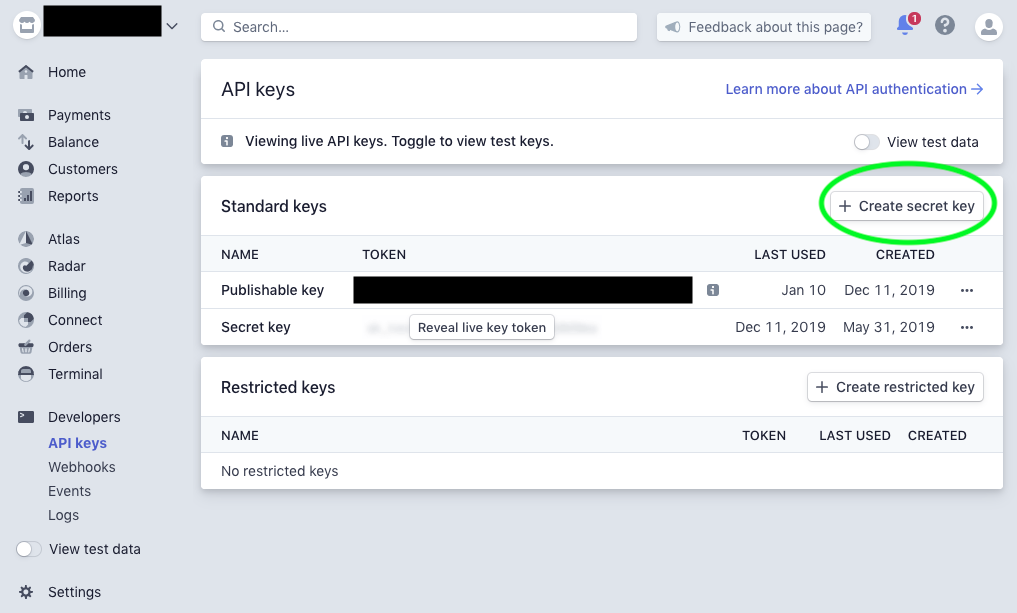 To make things easy to track, assign the secret key a name of Meltano so you know why you created the key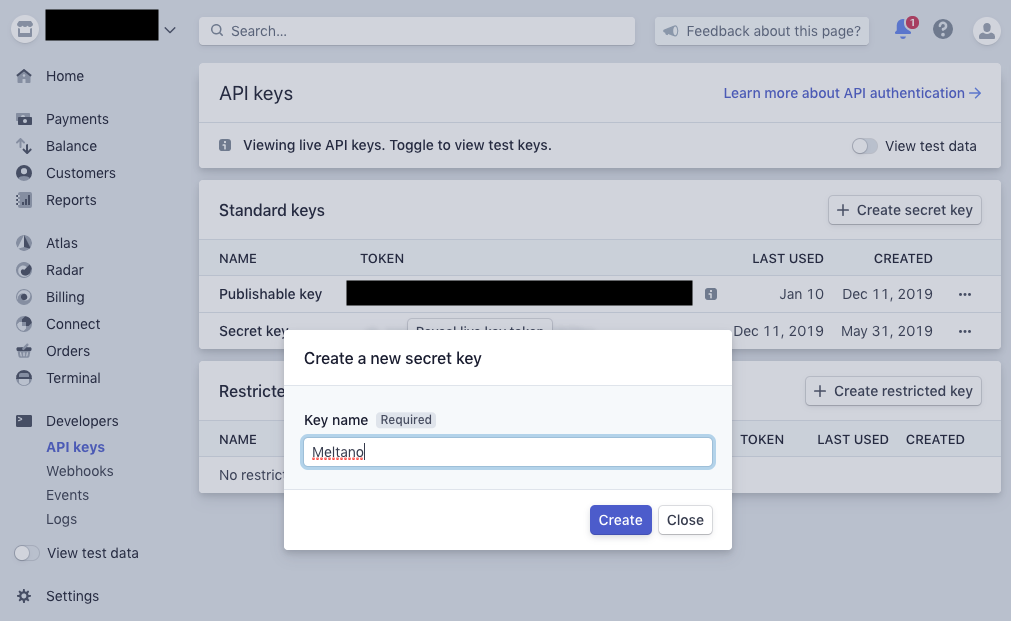 Once you click on Create, you should be greeted with you new API key which you'll copy and paste into the data source configuration.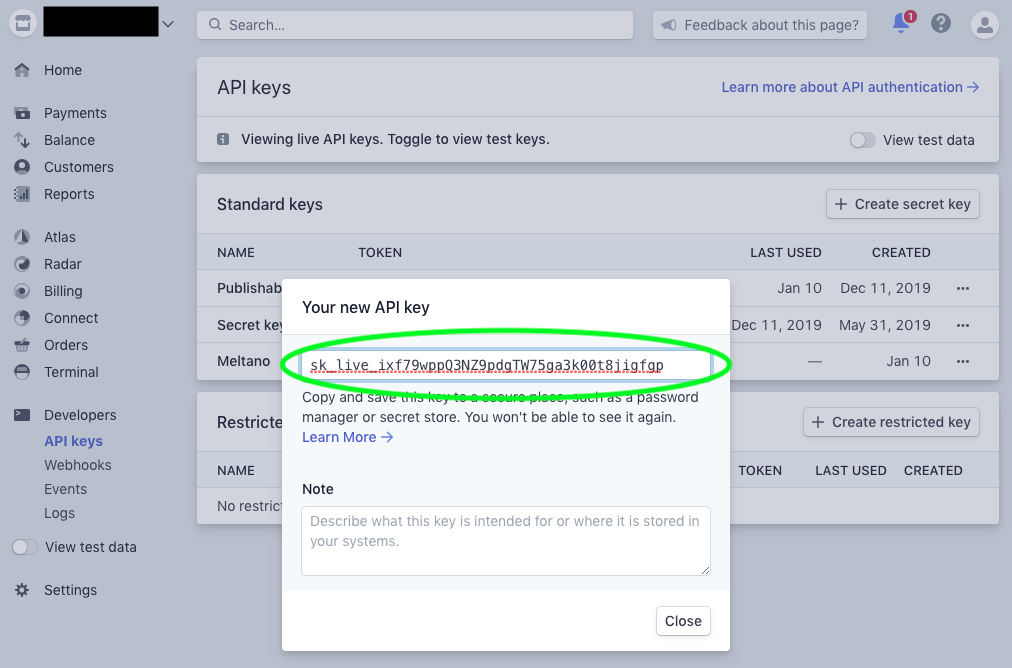 Start Date (start_date) #
Determines how much historical data will be extracted. Please be aware that the larger the time period and amount of data, the longer the initial extraction can be expected to take.
Looking for help? #
If you're having trouble getting the tap-stripe tap to work, look for an existing issue in its repository, file a new issue, or join the Meltano Slack community and ask for help in the #plugins-general channel.
Found an issue on this page? #
This page is generated from a YAML file that you can contribute changes to. Edit it on GitHub!